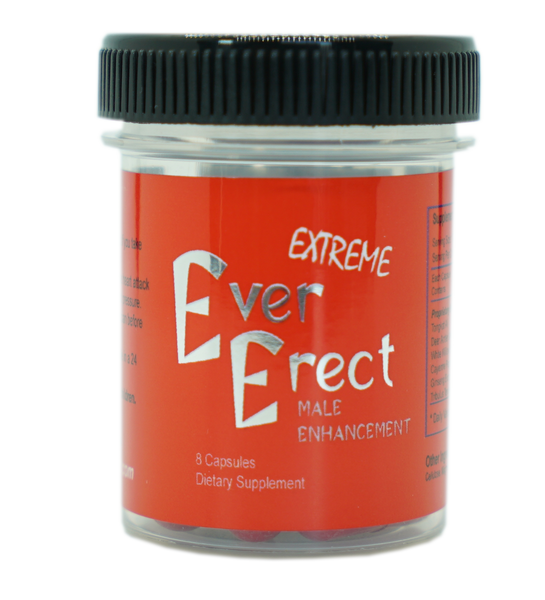 Extreme EverErect 8 Capsules
An Extreme, All-Natural Formula Without The Side Effects
We believe enhancement doesn't have to mean intoxication. That's why Ever Erect is made from 100% natural ingredients. Every ingredient in Ever Erect is designed to improve your sexual performance, without the negative side effects of dizziness or headache that other drugs produce.
Tongkat Ali, is a herbal supplement used as an aphrodisiac and testosterone booster.

Deer Antler Velvet is used to improve blood flow, hormone levels (testosterone), and physical stamina.

White Willow Extract is tree bark used a pain reliever treat headache.

Panax Ginseng, a plant root, is used to improve physical stamina as well as treat premature ejaculation. Panax Ginseng is also used to treat dizziness and headache.

Cayenne Extract is an herb used to improve circulation and blood flow, which will lead to harder, firmer erections.

Tribulus terrestris is a plant where the root and fruits are used for male virility and general vitality.