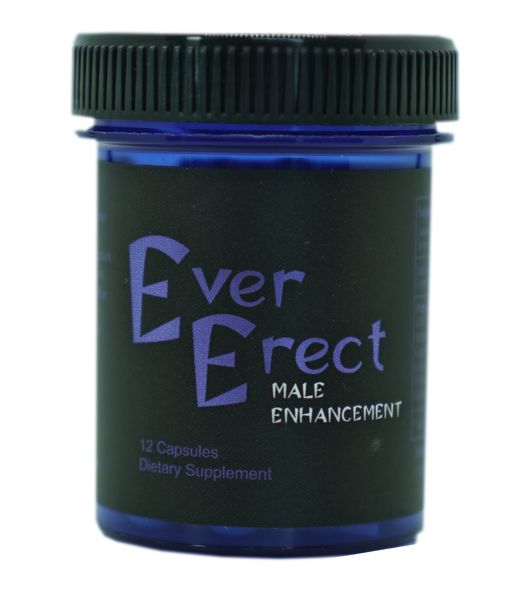 EverErect 10 capsules
A Potent, All-Natural Formula Without The Side Effects
We believe enhancement doesn't have to mean intoxication. That's why Ever Erect is made from 100% natural ingredients. Every ingredient in Ever Erect is designed to improve your sexual performance, without the negative side effects of dizziness or headache that other drugs produce.
Panax Ginseng, a plant root, is used to improve physical stamina as well as treat premature ejaculation. Panax Ginseng is also used to treat dizziness and headache.

Wild Yam plant root and bulb is a source of diosgenin, which is used to increase energy and sexual drive.

White Willow Extract is tree bark used a pain reliever treat headache.

Cayenne Extract is an herb used to improve circulation and blood flow, which will lead to harder, firmer erections.
(Suggested Use)
As a dietary supplement take 1 capsules with 8oz. of water 30 to 60 minutes prior to sexual activity. 
Do not exceed 2 capsules in a 24 hour time period.